Using Photography to Benefit Others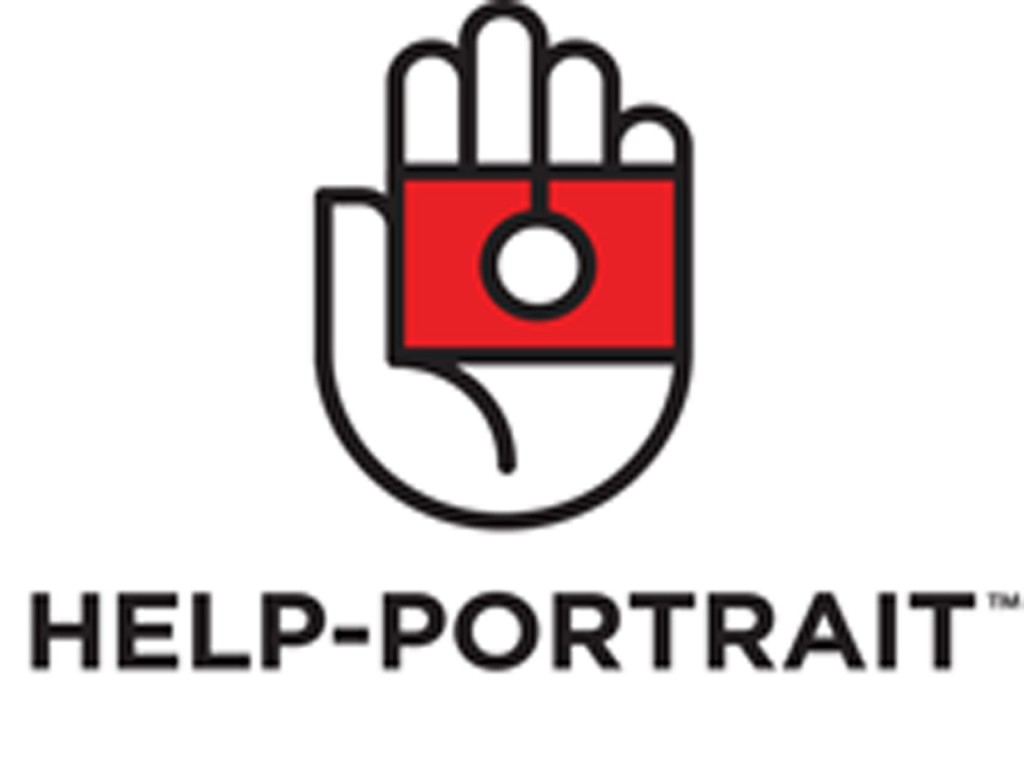 This is not about the basics of Digital Photography, this to me is about the Holidays, time, talent character and what you do with it to benefit your fellow human beings here and now. So bear with me and read on to discover what a team of thousands are doing on December 4th this year to benefit their fellow man.
Last year I heard about this movement, Help Portrait, so I investigated it and was surprised to discover the simplicity of its tenants. Find people in need Take their portrait Print it Give it to them I mean how powerful is that? It's just a picture you say, not even close. It is a memory captured vividly forever, your memory of that day can fade a bit, or stray from how it really was yet a glance at a picture refreshes it as if it were yesterday. A photograph tells a story, it can symbolize a turning point, a milestone or more. I was amazed at the number of people I spoke to over the last year who have not had a family picture taken in the last 5 years, I was blown away at a few who had no pictures of the whole family together ever. These are memories that will leave a legacy to those who follow.
So what is it? Help Portrait is a movement, a shift in photography that in 2009 resulted in 1700 photographers, in 540+ locations in 42 countries around the world who, with the help of 5500 volunteers gave 41,000 portraits to people in need. That's right; Jeremy Cowart and a troop of believers took this from idea to the aforementioned stats in 90 days. I discovered it online in November of last year and just could not pull an event together for 2009. As I watched the videos pour in from around the globe from the events that were held and then the videos that the HP group edited I knew that 2010 I had to organize an event near me.
Happily on December 4th 2010 at Bull Dog Clip Productions, located in Asbury Park a group of local photographers, Hair and Make Up Artists, Video techs, Interns, general volunteers and photo editors will be taking portraits for 300 families who ordinarily could not afford a professional portrait. Jeff of The Photo Center in Brick, NJ is donating all of the printing services for these portraits, and Tom Gilmour and Nick Strickland have donated their staff and studio, Bull Dog Clip Productions for the entire day. Photographers (so far) Tracey James, Lauren Penza & Alix Passage  of Gallery 13, Mike Bagely, Victoria McDougal, Danise Cavallaro, Dena D'Zio, Kate Denberg, Kathy Vitulano, Daniel Falvo, David Scelflo, Michelle Parks, Kevin Alex Paul Christensen,Cory Dibiase, Juliane Markow, Ken Salerno, Ian Tseng, Jay Ambrust, Toine Leerevtveld, Jennifer Martin, Sara Pritchard and other members from the Red Bank Photo Club,  Hair & Make Up Christine Carrillo & Josefina T , Photo Editing Laura Trommer & Mike Damon. The vendors who have donated for our event include Shore Awning in Eatontown NJ (a tent), The Photo center in Brick NJ (Print services), The BDC for donating their studio,
I am very excited for this year's event for many reasons; firstly, we are working through The Mercy Center of Asbury Park NJ to insure we serve families who will benefit most from the time and talents being donated by every volunteer. Second, the generosity of Nick Strickland and Tom Gilmour of Bull Dog Clip Studios for donating their studio and their staff for the day and for Jeff of The Photo Center of Brick NJ for donating the printing services really just makes me feel good as a human being knowing that others see the benefit in helping people out, all three of these men jumped into this without a big pitch and without hesitation. Lastly and most importantly I cannot describe how good it feels to partner with a group of like minded and talented people like these for a cause larger than ourselves.
So checkout www.helpportrait.com to see how you can make a difference The Photo Center located in Brick NJ for camera equipment and photo printing services http://www.thephotocenter.com/ Bull Dog Clip Productions a full service digital media production company http://bulldogclip.com/
I wish you and your family a happy, healthy, joyous holiday season. In this materialistic and commercialized time of year in light of all that has transpired with the economy these past couple of years I ask that you try something different. This year lend your time, talents or even a few bucks to a local organization to better some one's day it could provide a hot meal, a small gift in a bleak year or simply place a smile on a child's face. Either way it will be repaid tenfold and perhaps even warm your heart or make this holiday season that much brighter and happier.
Thanks for reading and Happy Holidays!