Falling Waters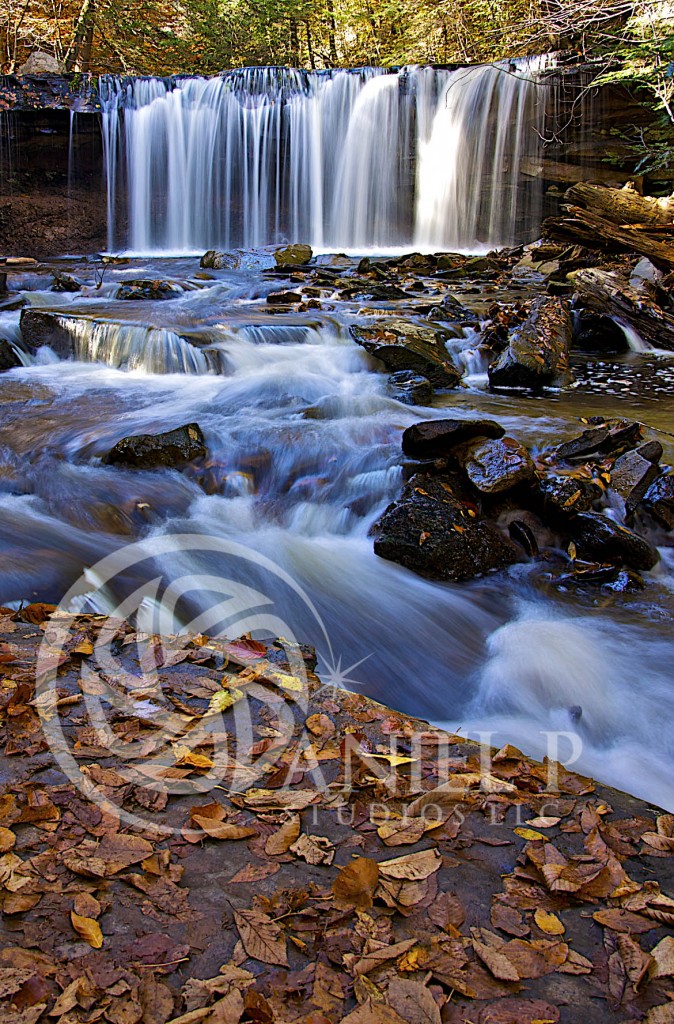 It's no secret I love waterfalls, the beach and moving water. It soothes and centers me, the percolation of water stealthily traveling beneath rocks, the rhythmic raspy friction of receding waves grating over sand on its return journey to the sea or the steady trickle that eases my mind when I allow it to enter my consciousness. It literally washes away the dis-ease that tugs at my mind after a long week or a particularly stressful day and allows me to be….
They lure me back no regardless of how many I have seen, sat next to and photographed the magnetism is difficult to explain. I am not particularly interested in the geology of the falls or the evolution of how they came to be, no my interest is more spiritual or soul based. I am relaxed, open and childlike when I am in their presence, I revel in their presence.
My affinity for them has led to some beautiful images and even better walks and contemplations. Travelling several hundred miles and hiking 9-12 miles in a day is not uncommon in my quest to see more and more picturesque falls and to capture more stunning images.
To wake an hour before dawn to be at the beach for sunrise is standard fare for me and I enjoy this solitude 2-3 times each week always with my camera. I enjoy the walk amongst the waves, sand and photography equally. The peacefulness before dawn is soul centering, the lack of crowds, the unique colors that predawn uses to light the world are surreal, comforting, and a wonderful start to any day. My predawn affinity stems from the promises a new day offers, all things are possible and the possibilities, endless. It is up to us which opportunities become reality and that just sits right with me on a deep, deep level. I hope you enjoy these images as much as I enjoyed being present in the moment when they were made. They are available on my website @ http://www.danielpstudios.net and at The Main Avenue Galleria in Ocean Grove NJ http://www.mainavegalleria.com
Thank you for reading and checking out my site, become a fan on Facebook @ https://www.facebook.com/Danielpstudios
Dan