Turn off WordPress Comments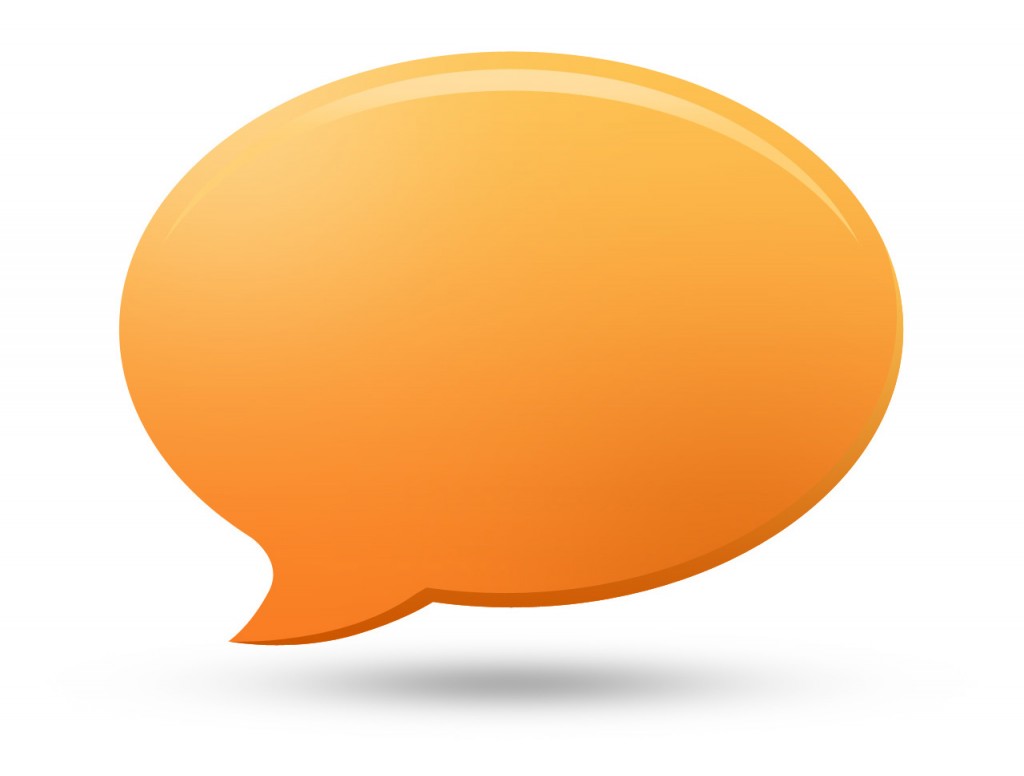 WordPress comments can be useful once you know what you are doing. If you don't then they  will rapidly become a spam magnet just waiting to receive an impressive volume of junk.
Turn comments off until you know how to prevent this spam menace.
Go to Settings > Discussion
This is the area where you can configure how comments are handled. We will only be using setting native to wordpress and not third-party plugins meant to stop spam submissions.
Uncheck [] Allow people to post comments on new articles.
Note that it is possible to override this setting on an individual posts basis and it will only impact new posts. All of your old posts will not inherit this setting as it simply set to default for all new posts to "no comments".
Check   [x]  
This requires that a commenter be a registered user and logged on in order to comment and presents yet another hurdle to spam submission.
What if I want to turn comments off for already existing posts?
As pointed out, the instruction above will only impact future or new posts. Allowing comments is per post setting. All we accomplished above is setting it up so that the default for new posts will not allow comments. But what if we have hundreds of articles that we want to change. There is a way to do it using bulk actions but as of this writing you can only perform bulk actions on post that are currently appearing on your screen so you will need to repeat these steps for every page of posts.
That said this is way faster than having to open up every post.
Under the posts link on the left click all posts.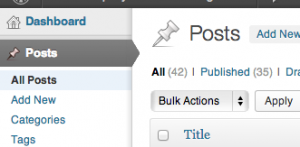 Click the Title check box to select all items on the screen.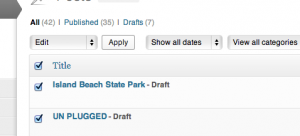 Under Bulk Actions Select Edit and hit apply.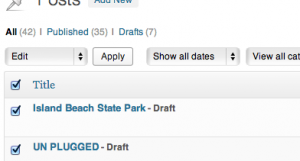 Under Comments Select Do not Allow
Click Update to Commit the Changes